REMOVES SMOKE ODORS FAST
Puff Puff Spray removes smoke odors in under a minute. Fast activating technology spray removes smells quickly leaving a fresh scent. Like it was never there!
Shop Now
HUNDREDS OF SPRAYS IN EVERY BOTTLE
FOR THE HOME | TO GO WITH YOU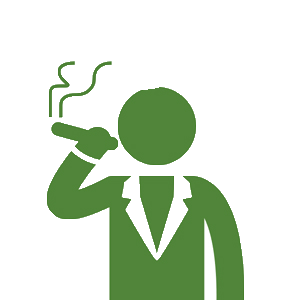 Removes smoke odors fast
Puff Puff Spray Smoke Odor Eliminator neutralizes and removes the smell of smoke, cigarettes, pet odors and garbage at the source

Deodorizes and has a natural clean fresh scent
The non-toxic formula leaves automobiles, restrooms, garages, closets and other spaces smelling fresh and clean. Use anywhere there is smoke.

Automobiles, apartments, dorms, boats, bars, clubs
Use full strength on all air surfaces and on curtains, carpets, mattresses, upholstery and other fabrics. Odor eliminator and neutralizer encapsulates molecules and eliminates them at the source

Natural spray that removes all smoke
Specially formulated to eliminate smoke and heavy-duty odors Contains highly concentrated organic components and a powerful neutralizer that eliminates odors at the source.

Multiple Uses in homes, hotel rooms, offices
Smoke Odor Eliminator with professional strength neutralizes and removes smoke, odors, cigarette, pet and food odors. Spray leaves air fresh and clean.

NON HAZARDOUS, NON-TOXIC, ECO-FRIENDLY
Cutting edge natural technology delivers a powerful way to clean the air in every spray. Naturally derived, biodegradable ingredients, every spray leaves a fresh scent. Non-Toxic & ECO-friendly. No harsh fumes.
PUFF PUFF SPRAY CONTACT INFORMATION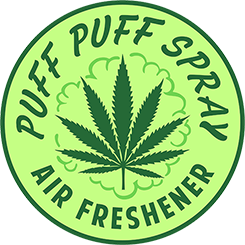 Contact number: 844-424-PUFF (7833)
Number available: 9:00am-6:00pm EST Monday to Friday
Before using Puff Puff Spray read all instructions. To reduce risk of injury, keep out of reach of children and pets. Product is not a toy. Intended for adult use only. Do not use around open flame. Do not use in small, confined pet areas without adequate ventilation. Do not obstruct or block airflow. Do not spray on finished wood surfaces. Do not use sideways or upside down. If eye contact occurs, rinse with plenty of water for 20 minutes. If eye irritation persists, consult a physician. If swallowed, call physician immediately.
Our products are safe to use around children and pets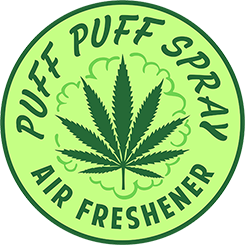 For distributor opportunities please call